Trolling Motors
Garmin Force Trolling Motor Review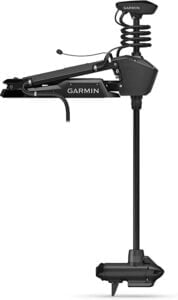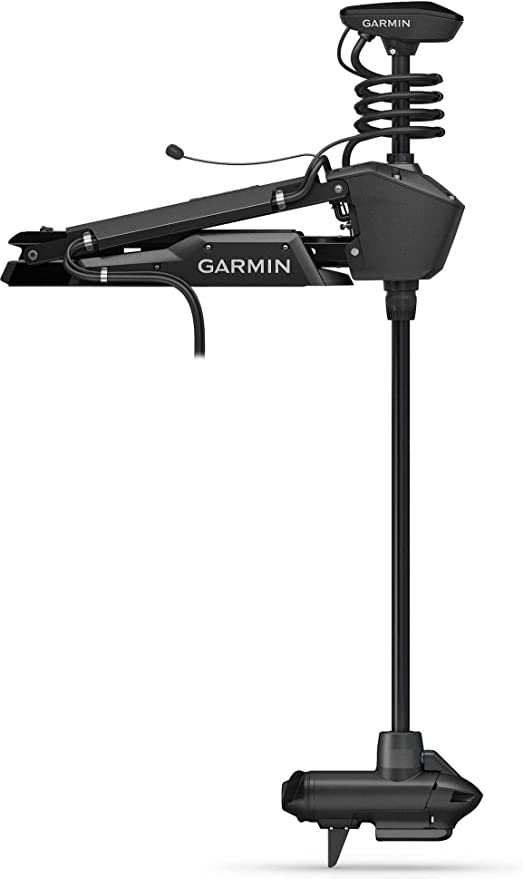 Best Price
5/5
Overall Rating
Thrust

Voltage

Battery Life

Speed

Noise Level
If you're in the market for a high-end trolling motor with all the bells and whistles, you've undoubtedly already heard of the Garmin Force trolling motor series. These motors are powerful, sleek, integrated cutting-edge technology, and are ideal for serious and competitive fishers who want to ensure they're investing in equipment with an edge.
If we can apply such words to a trolling motor, we'd have to say the Garmin Force is desirable and even sexy. It's a trolling motor with some cool thrown in—an investment that you and your fishing buddies will love.
Your pocketbook? Not quite so much.
Yes, compared to more basic trolling motors from less prestigious manufacturers, the Force is a pricey option. But that's to be expected from a leading, tech-centered brand like Garmin.
Is the Garmin Force worth the price? It all depends on what you're looking for. In this review, we'll take a look at the Force's pros, cons, features, and usage. We'll consider what sets it apart from other trolling motors and compare it to some other similar motors in its league.
Pros
Fast and powerful
Extremely quiet
Efficient (long battery life even at high power settings)
Long shaft improves versatility
3 hands-free control options
Integrated transducer
Wireless chartplotter integration
Autopilot features (including anchor lock and cruise control)
Cons
Expensive
Exclusively compatible with Garmin electronics
Heavier than competitors
Overly sensitive foot pedal
Technical Specifications
Water Compatibility
Freshwater, saltwater, and brackish
Thrust
80 lbs., 100 lbs.
Voltage
24 V / 36 V
Speed Control
20 power settings
Control Type
Wireless foot pedal
handheld remote
Mount Type
Bow
Shaft Length
50", 57"
Shaft Material
Fiberglass
Propeller Type
Garmin High-Efficiency Propeller (2 blades)
Battery Capacity
Dependent on usage
Maximum Amp Draw
57 amps, 54 amps
Warranty
3-year warranty
limited lifetime warranty on the shaft
Spot Lock
Yes
Fish Finder Connectivity
Yes
Installation
The Garmin Force trolling motor comes with all assembly and mounting hardware included, so it's ready to install as soon as you purchase it. It's a bow mount motor, and while it's possible to install it on the starboard side of your boat, port-side installation is recommended.
Garmin recommends installing the mount so that the deployed motor is as close to the center of the boat as possible. Ensure you have access to the underside of the boat during the installation process and that the surrounding area is free of obstacles to allow for movement from the deployed to the stowed position.
The installation process is best handled by two people and requires tools, including a drill, screwdriver, wrenches, a socket, and torque wrench. For more detailed information about installing the Garmin Force trolling motor, check out the Force Trolling Motor Install Instructions.
Using the Trolling Motor
Using the Garmin Force trolling motor on the water is a truly enjoyable experience.
To start off with, the brushless motor is incredibly quiet (almost silent, in fact). It's powerful, efficient, and robust in the face of currents, weeds, wind, waves, or rough water of any kind. The long, durable shaft ensures that you can comfortably adjust the motor to suit the height of your boat and the depth of the water, as necessary.
Garmin has a reputation for designing high-tech products that are intuitive and easy to use, and this is definitely the case with the Garmin Force. It won't take long before you're scooting around your chosen body of water, snagging fish, and enjoying the plethora of advanced features the motor offers—all without feeling one bit overwhelmed.
Busy untangling a line in the stern of the boat? Use the wireless remote with gesture control to stay headed in the right direction. Wanting to hold your location over the perfect trout hole in a river? Use the GPS Spot-Lock feature without having to anchor. Want to access superior imaging to get an accurate picture of your underwater surroundings? Enjoy the native integration between your Garmin Force trolling motor and the ecosystem of other Garmin fishing technology.
If we had to highlight a few complaints with using the Garmin Force trolling motor, we'd say that it's on the heavy side and that its foot pedal is perhaps a little overly responsive and takes some getting used to.
All in all, though, the Garmin Force offers a high-quality trolling experience that will enhance your fishing game and keep you focused on what really matters: Namely, the fishing. We believe you'll be satisfied with the investment if it's within your budget.
Comparable Trolling Motors
Because the Garmin Force is a high-end, fully-featured trolling motor from a leading brand, it has less competition than more basic models. Its two main competitors are outlined below:
Lowrance Ghost
The Lowrance Ghost is another brushless motor that was released around the same time as the Garmin Force. Like the Force, the Ghost operates on a 24-volt battery and offers a 3-year warranty. It boasts slightly more thrust than the Force and a more customizable foot pedal. The Ghost integrates with Lowrance fishing technology (instead of Garmin) and is slightly slower and noisier than the Force (though still very fast and quiet). While the Force retails for about $3,650 USD, the Ghost costs about $3,500.
MotorGuide Tour Pro
The MotorGuide Tour Pro is more affordable than the Garmin Force while still offering high-end quality and some standout features. The MotorGuide Tour Pro's true cable steering and full breakaway shaft set it apart, but it's not a brushless motor and doesn't offer any remote control options or Garmin chartplotter integration. It retails for about $2,900—approximately $700 less than the Garmin Force.
What Sets the Garmin Force Apart
Brushless Motor –

Brushless trolling motors are a cut above. Known for their incredibly quiet operation both above and below water, they're also incredibly efficient.

Cutting-Edge Control Options –

Simple, intuitive, and versatile, the Garmin Force's control options are in a league of their own. The water-resistant floating remote integrates gesture control—meaning you can steer the boat simply by pointing it where you want to go—while the wireless foot pedal (which can also be hard-wired if you prefer) offers superior control and responsiveness.

Integrated Transducer –

Create a state-of-the-art sonar and fish-finding ecosystem when you link CHIRP and Ultra High-Definition sonar imaging devices directly to your Garmin Force trolling motor. In addition, wirelessly integrate your chartplotter for enhanced navigation capabilities.

Autopilot Features –

Take advantage of GPS Spot-Lock and other built-in autopilot features such as heading hold and cruise control.
Other Features
Long and Durable Shaft –

The Garmin Force's shaft length of 50 or 57 inches makes it suitable for boats with as much as 3 feet (0.9 meters) between the bow and waterline (in other words, all but the largest saltwater fishing vessels).

Fresh and Saltwater Capabilities –

Want to reel in bass and crappie one day and cod or snapper the next? That's no problem for the Force. The motor is equally suited for fresh and saltwater (not to mention brackish water); give it a simple hose-down, and you're good to go.

Robust and Intuitive –

The Garmin Force is easy to use and can handle the rugged demands of serious fishing anywhere in the world.
FAQ
What type of battery is recommended for use with this trolling motor?
The Garmin Force can operate on either a high-quality 24-volt or 36-volt marine battery.
How long does the battery last on a single charge?
While the exact length of time you'll get out of your battery will depend on the type of battery you purchase, the amount of power you use, and the conditions you're trolling in, the Garmin Force is a highly efficient motor. Many fishers report being able to power the Force for a full day of fishing or more on a single charge. You can always keep track of your battery life on the Force's built-in battery meter.
Does the trolling motor come with a mounting kit, or is it sold separately?
Garmin Force trolling motors come with all assembly and mounting hardware included in the box.
How does the trolling motor perform in windy or choppy conditions?
The Garmin Force performs very well in windy or choppy conditions. Its powerful motor and long, durable shaft are a match for any inclement weather you may encounter. The GPS anchor lock feature handles strong currents as well as rough water.